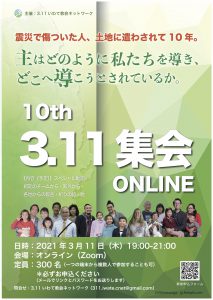 The "3.11 Meeting" in 2021, the 10th anniversary of the disaster, will be held online.
It has been 10 years since we were sent to the people and communities affected by the disaster. Let's listen to the history and the future with many guests.
For more information, please visit the "Special Page".